Posts for tag: oral health
By Isabel D Lemus, DDS
April 15, 2017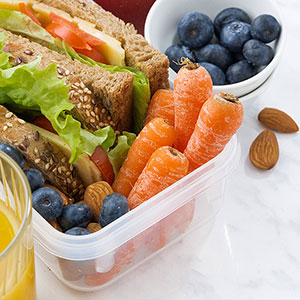 The food we eat not only provides us energy, but it also supplies nutrients to help the body remain healthy. The most important of these nutrients are minerals and tiny organic compounds called vitamins.
While all of the thirteen known vitamins and eleven minerals play a role in overall health, a few are especially important for your mouth. For example, vitamins D and K and the minerals calcium and phosphorus are essential for strong teeth. Another mineral, fluoride, helps fortify enamel, which can deter tooth decay.
Other vitamins and minerals serve as antioxidants, protecting us against molecules called free radicals that can damage cellular DNA and increasing our risk of cancer (including oral). Vitamins C and E and the mineral selenium fall into this category, as well as zinc for DNA repair.
We acquire these nutrients primarily in the foods we eat. But for certain people like older adults or pregnant or nursing women a healthy diet may not be enough. Any person who can't get enough of a particular vitamin or mineral should take a supplement to round out their nutritional needs.
If you don't have a condition that results in a nutrient deficiency, you may not see that much benefit from taking a supplement. In fact, taking too much of a dietary supplement could harm your health. For example, some studies have shown ingesting too much supplemental Vitamin E could increase the risk of heart failure or gastrointestinal cancer. And some dietary supplements can interact poorly with drugs like blood thinners or ibuprofen.
The best way to get the vitamins and minerals your body — and mouth — needs is to eat a healthy diet. Dairy products like fortified milk are a good way to get vitamin D, as well as calcium and phosphorus. Fruits and vegetables are a good source of Vitamin C. And while you can take in fluoride from toothpaste or other oral hygiene products, you'll also find it in seafood and tea.
While good oral hygiene and regular dental visits are necessary for dental health, your diet can also make a difference. Be sure you're getting all the nutrients your teeth and gums need.
If you would like more information on the role of diet in oral health, please contact us or schedule an appointment for a consultation. You can also learn more about this topic by reading the Dear Doctor magazine article "Vitamins & Dietary Supplements."
By Isabel D Lemus, DDS
February 14, 2017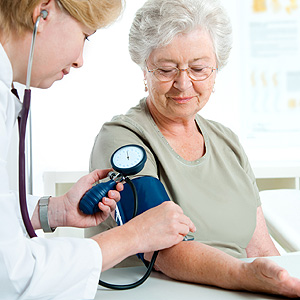 You may think your blood pressure is only important to your general health — but it can also affect your dental care. That's why it's increasingly common for dental providers to include blood pressure monitoring for patients during routine visits.
High blood pressure is a risk factor for several major health conditions including heart attack, stroke and diabetes, and is one of the most common diagnoses in the United States. Even so, many people don't know their blood pressure is abnormally high. It may be discovered during an annual health visit, or not at all. Since many people visit their dentist twice a year for cleanings, taking a blood pressure reading during these visits increases the chance of detecting a high pressure.
In one study published in the Journal of the American Dental Association, the researchers looked at dental patients who had not seen a doctor in the previous twelve months and who underwent blood pressure screening during a regular dental visit. Seventeen percent of those studied learned they were at increased risk for cardiovascular disease.
High blood pressure can also have a direct effect on how we treat your teeth and gums. For example, we may have to adapt and become more diligent about preventing dental disease if you're taking a blood pressure drug that could trigger reduced saliva flow (dry mouth), a factor in tooth decay. Certain local anesthetics may also contain substances like epinephrine that constrict blood vessels, which can increase blood pressure. To avoid this if you're hypertensive, we may need to adjust the dosage of anesthetic drugs to lessen this effect.
Monitoring blood pressure in the dental office is a good example of how all healthcare services can interact with each other. At the very least, a blood pressure check at your next cleaning could alert you to a potentially dangerous condition you didn't even know you had.
If you would like more information on the relationship of blood pressure and other medical issues to dental health, please contact us or schedule an appointment for a consultation. You can also learn more about this topic by reading the Dear Doctor magazine article "Monitoring Blood Pressure."